Job Details
Date Posted: October 29, 2021
Location: , Groveland, CA
Company: Evergreen Lodge & Rush Creek Lodge
Job Type: Full Time
Salary: Competitive
Housing Offered: No
Experience: 2-5 yrs
Company Contact
Website: https://www.rushcreeklodge.com/
Email: jobs@evergreenlodge.com
Phone: 000-000-0000
, Groveland, CA
Competitive
This position has been filled
Evergreen Lodge & Rush Creek Lodge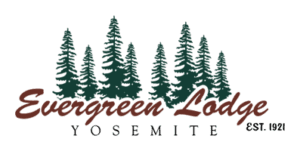 The Evergreen Lodge, located at the edge of Yosemite National Park, is looking for an Executive Chef.
This position is the head of our Culinary Department at the lodge and a key management position. The Executive Chef is responsible for departmentalCali profitability, management of main kitchen & production kitchen staff, menu development, restaurant serving periods, catered events and staff meals.
The Executive Chef supervises all culinary operations and the Culinary Management Team to ensure lodge guests have a fantastic dining experience. Our Chef also oversees the Production Kitchen Manager who supervises daily staff meals, general store deli and other food production functions. The staff dining program serves over one hundred total staff during peak season.
The Executive Chef works closely with the Lodge General Manager in coordinating and executing Lodge operations and supporting all departments at the Lodge as needed. The Executive Chef is also highly involved in supporting our youth employment program.
The lodge provides full breakfast, sit down and to go lunches and dinner in our main restaurant, tavern and outdoor dining room. The lodge prides itself in serving fresh, health conscience & creative 'California Lodge Cuisine' that far exceeds guest expectations given our remote setting. Most of our in-house guests eat with us in our relaxed mountain environment each night along with most of locals. To learn more about our restaurant and recent menus, please see our website.
The lodge is a coveted wedding venue catering to customized weddings, regular and other group business each year in various venues throughout the lodge property. This wedding and small group focus adds additional creative opportunities to the Executive Chef role, which is supported by our Catering Chef.
Proof of completed Covid vaccination prior to first day of work.
Qualifications
Our ideal Executive Chef is creative, experienced, mature, self motivated and excited to develop a friendly & professional staff environment and embraces working hands on at high culinary level in a rustic environment.
Ideal qualifications include:
Extensive experience managing a busy kitchen, including financial management
Strong culinary training (formal and/or informal) and knowledge of fresh California style cuisine
Significant menu design experience
Excited about creating a warm family atmosphere for staff while maintaining high standards
Strong interest in training/coaching and in supporting our youth mission
Wedding or similar high-end catering experience
Hospitality or related experience
Independent thinker with great initiative, but comfortable working within a defined framework
Key personality traits include:
High integrity and creativity
Guest service oriented and staff-focused
Self-motivated (takes initiative) with high standards
Mature, personable leader with a relaxed nature
Execution oriented; enjoys hands-on implementation
Leading a healthy, drug-free lifestyle
Dynamic, fun, and likes the outdoors
Flexible with a "whatever it takes" attitude
Patience, patience, patience
This is a full time salaried position (including quarterly profitability bonus). Evergreen is in a remote location and housing options are available both onsite and offsite. Our local community is home to many key managers and their families as well.
Compensation based on experience.
Hours are variable, including nights and weekends and all holidays, as well as situational/crisis availability; a regular schedule with specific, set days off will be established.
Healthcare benefits available after 90 days
401K eligible with company match after 1 year
For more information about the Evergreen, visit our website
To apply, visit our careers portal.