Job Details
Date Posted: October 29, 2021
Location: , Jackson Hole, WY
Company: Jackson Hole Sled Dog Tours
Job Type: Full Time
Salary: $1,700 per month
Housing Offered: Yes
Experience: 0-2 yrs
Company Contact
Website: https://jhsleddog.com
Email: bark@jhsleddog.com
Phone: (307) 733-7388
, Jackson Hole, WY
$1,700 per month
This position has been filled
Jackson Hole Sled Dog Tours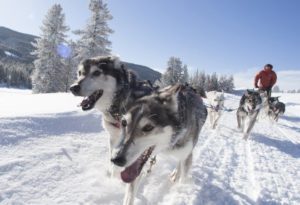 Work in the shadows and snow of Grand Teton National Park, with a team of Alaskan Huskies to keep your heart warm!
In a perfect world, we'd love to have you start as soon as possible, but we'll work with the successful applicant on that. Position runs through April, 15, 2022.
No previous mushing experience necessary, although experience with animals, guiding, outdoor/winter, customer service skills required.
Must be a good team player. Current First Aid & CPR required (certified through April 2022). Heavy lifting and exposure to extreme outdoor environmental conditions.
Starting salary is $1,700 month for new guides and includes housing and some meals. Guides' tips can be substantial.
If interested, please check out our website for more employment-specific information.
How to Apply
Submit resume by e-mail and include three recent employee references (email addresses and/or phone numbers for references will expedite the application review process tremendously).